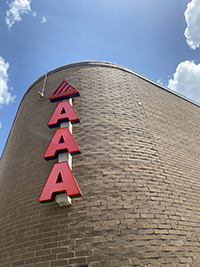 AAA Furniture Wholesale was first established in 1996. Since then, it has been servicing the hospitality industry with quality contract furniture at reasonable price.
Quality, Price, and Personal Service are our 3A motto.
With our headquarter in Texas, we are known for having the largest inventory, widest selections, quickest turn-around time, and most competitive price in restaurant booths, chairs, bar stools, table tops, table bases.
With AAA Furniture Wholesale as your furniture provider, you can be assured that you are in reliable hands with professional service and quality products.
Thank you for visiting AAA's website, and we are looking forward to having you as our next satisfied customers.
In addition, we offer container direct sales to our dealers nationwide. New dealers are welcome to join our network of sales, and partnership opportunities are also available for qualified dealer/manufacturer's sales rep or even individuals.